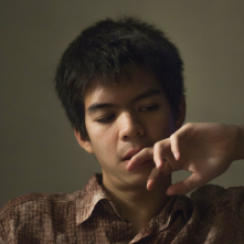 Harit Srikhao at IFFR
Harit SRIKHAO (1995, Thailand) first started playing with cameras at thirteen-years old, and was selected to attend the Angkor Photo Workshop by Antoine D'Agata, a renowned French photographer, by the time he was sixteen. He combines documentary and fiction photography, often with the theme of broken childhood. Srikhao's work has been exhibited nationally and internationally. He
collaborated with Thunska Pansittivorakul on the documentaries sPACEtIME (2015), Srikhao's debut film, and Homogeneous, Empty Time (2017).
Filmography
sPACEtIME (2015, doc, co-dir), Homogeneous, Soon-ya kal/Empty Time (2017, doc, co-dir)
More info: haritsrikhao.com