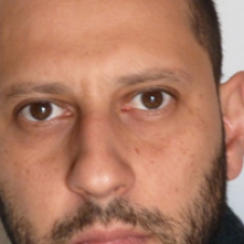 Camilo Restrepo at IFFR
Camilo RESTREPO (1975, Colombia) has lived and worked in Paris since 1999. He is a member of L'Abominable, an artist-run film laboratory. His films have been selected in festivals including Toronto and New York and won the Silver Leopard prize at Locarno International Film Festival twice, for his films Impression of a War (2015) and Cilaos (2016).
Filmography
(all short) Tropic Pocket (2011), Como crece la sombra cuando el sol declina/As the Sun's Shadow Continues to Extend When it is Setting (2014), La impresión de una guerra/Impression of a War (2015), Cilaos (2016), La bouche/The Mouth (2017).
More info: camilo-restrepo-films.net